At Aesthetic Body Solutions in Beverly Hills, CA, we have innovative CoolSculpting sessions to reduce stubborn fat by freezing it off – not with invasive surgery. Our advanced CoolSculpting technology includes the application of controlled cooling (cryolipolysis) to freeze fat cells on the body for a leaner physique. Board-certified internist Dr. Dale Prokupek can help you meet your fat reduction goals. Our private CoolSculpting treatment room is equipped with Netflix, Wi-Fi, and we can dim the lights if you need a quick nap – whatever feels most comfortable for you. We want you to just sit back, relax, and freeze away the fat. Schedule an appointment for more information about CoolSculpting and decide if this treatment is right for you.
CoolSculpting® Reviews
"A friend referred me to ABS and I'm always skeptical with new aesthetic offices but this place is great. They don't offer a ton of services, but they are top notch and great with what they do offer (I can only speak for the IPL, which is what I got) They also offer Cool Sculpting (coolsculpting ?) and other facial procedures, which I heard people in the waiting room talking about.  Parking is tough on wilshire if you go between 3-5pm, but otherwise I'm very happy with my experience. The staff is great too. Chelsie is a doll and answered all my annoying questions, and Dr. Prokupek seems very smart and passionate. I might try Botox next time here because it's closer to my house. I'll update my review when I do."
- R.H. /
Yelp /
Apr 18, 2017
"I consider myself to be a relatively in-shape, health conscious person but it's been harder and harder to maintain my figure as I get closer to 30. A friend of mine who had amazing coolsculpting results referred me to ABS.  I ended up getting my abdomen and love handles done about a month ago and I've already seen results! Chelsie was incredibly professional, not at all pushy and really put me at ease with the entire process. The offices are beautiful, conveniently located, and you can even watch Netflix during the treatment. It was quick and easy and I can't believe I didn't do it sooner.  Debating going in to get IPL done. Highly recommend! :)"
- S.C. /
Yelp /
Jul 26, 2017
"This place is great. Dr. Prokupek and Chelsie are awesome and really get it. Went for an IPL which was amazing, it got rid of most the sun damage on my face. Also saw they offer coolsculpting and botox, I can't remember what else but I'll be back."
- J.H. /
Google /
Sep 30, 2017
"I took a trip out to visit my best friend in Cali and we both decided to try Cool Sculpting for some problem area reductions. She had heard about ABS from another friend and we couldn't agree more - what a great experience! Chelsie was so knowledgeable and professional, she really put me at ease and made the entire experience enjoyable and fun. Being able to pass the sections of time watching Netflix was great as well. I'm very pleased with the results on my abs and love handles and plan to return on my next trip to tackle my arms ;-D Thank you Aesthetic Body Solutions - I'll see you again soon ~"
- T.L. /
Google /
Sep 30, 2018
"Thorough, kind and friendly staff. Chelsie does an amazing job with IPL and CoolsSculpting!"
- W.K. /
Google /
Aug 30, 2019
Previous
Next
Can I Have COolSculpting?
While this treatment has proven beneficial on men and women of varying ages, those most likely to benefit from CoolSculpting:
Are at or near their ideal weight
Deal with difficult areas of fat that don't respond to diet and exercise
Are not interested in or are not good candidates for surgery
Understand realistic expectations for the results of their treatment
After your consultation with Dr. Prokupek to create your CoolSculpting treatments, your first procedure will be scheduled. During your appointment, a gel pad and the CoolSculpting handpiece is applied to the decided upon area and controlled cooling will begin. The cooling, delivered by the applicator, will target and freeze the fat. You will likely experience coolness while receiving treatment, but this does not typically cause pain. Because the handpiece uses suction to pull the targeted fat into the area to be treated, you can expect to experience a slight tugging or pinching, but these will be normal sensations.
Since CoolSculpting is noninvasive, you will be able to return to your normal activities following your treatment. In most cases, you can return to school or work immediately following your procedure. Side effects of the treatment usually include stinging, redness, swelling, bruising, and tenderness of the treated site. These symptoms are short-lived and usually fade in the days following your procedure. You should expect to see results within three weeks while you will see the most obvious and dramatic results 1 – 3 months following your CoolSculpting procedure.
How much will CoolSculpting cost?
The expense of CoolSculpting varies based on the number of cycles needed. At your consultation, we will discuss your cosmetic goals to ascertain the best course of action to achieve those results and expected out-of-pocket costs. We do offer patient financing.
How does CoolSculpting work?
CoolSculpting involves using a controlled temperature to address fat cells in selected areas for treatment. Essentially, it cools the cells while they die. The cells are subsequently broken up by your body and disposed of through natural bodily functions.
How many sessions will I need?
The number of treatments recommended to achieve your desired outcome will be determined during your initial consultation. For some patients, just one treatment is enough while other patients may require more treatment sessions based on the amount of fat being treated. The total number of sessions is dependent on your aesthetic objectives and if there are larger layers of fat in target sections.
Do the fat cells grow back?
While the affected fat cells can't regenerate, brand new fat cells can form. In addition, weight gain can greatly influence your results. Thus in order to maintain optimal results, it is recommended that you adhere to a healthy diet and exercise routine.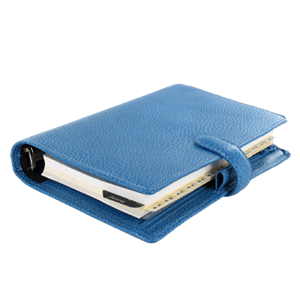 Plan Your Procedure
Average Cost

From

$700

Recovery Time

Varies

How Long It Takes

35 Minutes
Contact Us
Nobody is without flaws and we all have things we wish we could change about our appearance, like stubborn deposits of fat that don't respond to exercise and a healthy diet. Aesthetic Body Solutions is pleased to offer Beverly Hills, CA men and women with CoolSculpting treatments to reduce areas of pesky fat without a surgical procedure. Schedule a consultation with Dr. Prokupek.
Related Services
Related Posts