Many people are bothered by common signs of aging, like wrinkles and hanging skin. If you are not ready to undergo invasive plastic surgery, FaceTite is a revolutionary skin rejuvenation option offered by Aesthetic Body Solutions. Many people in Beverly Hills, CA compare this procedure to a scarless facelift and neck lift!
Board-certified internist Dr. Dale Prokupek uses FaceTite to create youthful-looking outcomes for patients. It works by removing unwanted fat in the face, jowls, and neck. FaceTite also tightens sagging skin due to natural aging, sun exposure, and significant weight loss (including droopy eyelids, cheeks, nasolabial folds, and in the jawline).
Take a look at the video below to see how it works:
What Are The Benefits Of FaceTite?
Facial wrinkles and signs of aging can be some of the most unneccessary and telling signs of looking older than you feel. FaceTite offers reliable aesthetic benefits to rejuvenate the appearance of the face and neck, including:
Reducing signs of aging
Tightening loose, sagging skin
Firming and toning skin (sagging jowls, "turkey neck")
Reshaping and recontouring facial profile
Eliminating unwanted fat
Pairing well with other aesthetic treatments
Results can be seen in as little as one treatment
Nonsurgical procedure
No scarring
Little to no downtime
Results are long-lasting
Am I A Candidate for FaceTite?
Candidates for FaceTite may be wanting to correct mild to moderate amounts of loose skin from the face and neck area. This treatment is optimal for individuals desiring a less invasive alternative to a surgical procedure with limited downtime. During a thorough consultation at Aesthetic Body Solutions, Dr. Prokupek and his team can determine if you would benefit from FaceTite or a different treatment at our Beverly Hills, CA facility.
FaceTite Reviews
"Thank you, Aesthetic Body Solutions !! I came seeking help with with my sagging neck - Our whole family has a genetic predisposition to lots of extra tissue under the chin- As i have gotten older more fat has built up and the skin has become more lax.- there was little elasticity left. Dr Dale Prokupek, VIOLET and the rest of his team did a thorough consultation and gave me several options. I chose the FACETITE from a company called INMODE because the research I did and the reviews I have seen suggest that I can get rid of my neck fat AND TIGHTEN my neck and jowl skin without sugery, performed in the comfort of his private office with minimal discomfort, and results that can be seen quickly. After the FACE TITE I had a procedure called MORPHEUS which is a radiofrequency microneedling device that is very deep ( 8 mm) to tighten my skin from the top. After only 4 weeks everybody is noticing that i actually have a chin and a jaw line ! I know it will take up to 6 months to see the full effect but I am very pleased with the results thus far- I am glad they suggested this new procedure- it is a real game changer. Their team is not pushy- they are not trying to " sell" anything - they explain what the issues are, give me my options and helped me choose the best path for me. Very grateful!!1"
- M.H. /
Google /
Nov 11, 2020
"I wanted to tighten my jaw line and get rid of my jowls. I had a virtual consultation with Genesis , Violet, and Dr Prokupek. It was very comprehensive, first thing we did is identify the issues I was having and they gave me 3 possible treatments to correct my issues . They gave me their opinion as to what procedure would best meet my needs . I appreciated the fact that they didn't try to sell me on anything but recommended what would best resolve my issues. Dr. Prokupek recommended Facetite and Mopheus 8 by Inmode for a scarless facelift and to contour my jawline. My results were so amazing. I was shocked at how young and sculpted my jawline and face looked. I am extremely happy with my results and it was worth every penny. I know get hit on by younger men and my husband hates it but I love it !! Thank you Dr Prokupek for giving me a new lease on life !"
- N.R. /
Google /
Jan 28, 2021
"I went in because I was born with a double chin and I'm about to get married and it just won't GO AWAY! I came in for an evaluation, they took some photos and together we discussed an appropriate treatment. I wanted the treatment to be non invasive with minimal down time and I wanted proof that it would actually work. We discussed several options and we finally decided on the use of Facetite and Morpheus by a company named Inmode. The procedure took about 2 hours with little discomfort because of the topical numbing medicine. The down time was less than a day and there was NO residual pain. Finally, 6 weeks later, I had a new jawline. I HIGHLY RECOMMEND. It is physician run which gives you an extra sense of confidence. They provided a good objective and evaluation."
- V.G. /
Google /
Feb 24, 2021
Previous
Next
FaceTite uses special radiofrequency (RF) technology to address unwanted fat and loose skin in the face. We begin the procedure by inserting a small probe, which delivers RF energy to the underlying tissue. This is what treats excess fat cells and contracts the skin. Over the following six months, your body will regrow new collagen and elastin. Your skin will appear smoother, tighter, and have more natural elasticity.
We can perform FaceTite in the following areas:
Upper eyebrows
Lower eyelids
Nasolabial Folds
Jowls
Jawline and upper neck
In some cases, patients may need another treatment that works better for their needs. Because of this, we offer options such as Morpheus8 RF microneedling. Morpheus8 can tighten your skin and reduce the appearance of fine lines, wrinkles, and even sun damage. Depending on your needs, we may also combine these procedures for maximum benefits. Please let us know about your concerns so we can provide the best solutions for your cosmetic goals.
can i get FaceTite treatment?
FaceTite is an excellent solution for unnecessary fat and loose skin in the face and neck. However, this procedure is not for everybody. The best candidates for FaceTite are in good general health and have a moderate amount of excess fat and skin laxity. You will receive a complimentary evaluation in Beverly Hills, CA to determine whether FaceTite radiofrequency energy is a successful solution for your goals. If this is not a good fit, we can discuss other options.
how long is recovery After A FaceTite Treatment?
After a FaceTite procedure, you will be allowed to return home to rest for the remainder of the day wearing a compression garment. You will be ready to go back to your regular routine by the next day. It will take around three days for any redness or swelling to fade. Strenuous exercises and activities should still be avoided for about two weeks after the procedure. Patients will usually see some visible results right after their FaceTite therapy. However, since the procedure involves stimulating the collagen growth process, you will see more gradual improvements for about 3 – 8 weeks afterward. Your results will be long-lasting should you keep up a healthy weight through proper diet and exercise.
Compared to other body contouring procedures, the best outcomes are seen with FaceTite. This is because FaceTite melts away fat and tightens loose skin at the same time. Options, like CoolSculpting® and liposuction, cannot achieve these goals at once. Read some of our most common FAQs about FaceTite below.
What is FaceTite recovery like?
After treatment, new collagen and elastin are responsible for lifting and tightening your skin. Because no incisions are involved, your results will look refreshed and natural-looking without any scars. Downtime after your procedure is also minimal. However, you should expect some swelling and bruising for a few days. Our office will provide ways to avoid discomfort after your procedure, including pain medications.
Is FaceTite painful?
Some of our patients experience some fear before their FaceTite procedure. Rest assured that while there will be some discomfort during treatment, it is not nearly as uncomfortable as other cosmetic surgeries. Our office can prescribe medication before your FaceTite treatment to lessen your anxiety.
How many FaceTite sessions do I need?
Other facial contouring devices, such as CoolSculpting, require multiple sessions at least four weeks apart. The great news is that FaceTite only requires one session. Results can be seen within one week post-procedure and will continue for up to six months.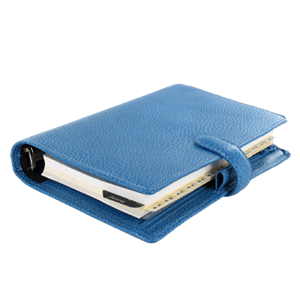 How much does FACETITE Cost?
The cost of FaceTite depends on the area of the face that is treated.
Typical cost:
Package pricing available for multiple areas. This procedure is done by Dr. Dale Prokupek
More Youthful, Tight Skin
Aesthetic surgery procedures like neck and facelifts do not need to be the only choice for producing tighter, younger-looking skin. FaceTite, offered by our Beverly Hills, CA practice, can tighten skin and address a stubborn double chin. It utilizes a unique radiofrequency-assisted lipolysis technique that ignites collagen and contracts the skin. Call today to schedule your appointment at Aesthetic Body Solutions.
Check Out Our Blog