BodyTite by InMode is a minimally invasive device for body contouring delivering results previously only achieved through excisions procedures (traditional plastic surgery and/or liposuction) BodyTite is powered by directional RF (radio-frequency) resulting in three-dimensional tissue remodeling through fat coagulation and volumetric heating. The coagulation of fat using RF-induced heat results in radio- frequency assisted lipolysis (RFAL). Take a look at the video attached below to see how it works.
The special BodyTite applicator is inserted through minimal incisions in your skin. The applicator has an external and internal thermometer to protect you from burns. Dr. Prokupek will use the applicator to loosen and liquefy the fat using radiofrequency waves so that the fat can be easily suctioned out of your body. The heat used throughout the fat elimination will tighten your skin and connective tissue for instant improvements. BodyTite therapies generally take about 30 – 45 minutes for each area. Multiple treatments might be required or suggested by Dr. Prokupek to provide your best outcomes.
What Are The Benefits Of BodyTite?
BodyTite treatments at Aesthetic Body Solutions can help both men and women remake their look with great benefits like:
Reducing stubborn unwanted fat
Tightening loose skin
Slimming and toning the body
Contouring and accentuating
Achieving results in as little as one session
Effective for multiple body areas
Only minimally invasive
Results can be long lasting
Recovery time is quick
BodyTite® Reviews
"Many thanks to Violet and Dr. Dale Prokupek (and his whole team) for their great work on my face. I got MORPHEUS by INMODE on my face because I wanted to tighten my sagging jowls. The results are amazing, better than I expected. After two sessions my cheeks were back up where they were years ago and I have a much more chiseled and sculpted face WITHOUT looking any different. I also got the Bodytite treatment, which is another service they have which took away my love handles and tightened my skin at the same time. I now have the V shape I have always wanted. They say the results last many years so I'll be sure to update my review. Some of the best money I have ever spent. There was no down time and little discomfort."
- E.N. /
Google /
Nov 09, 2020
"Thank YOU Violet and Dr Prokupek -great work on my abdomen and love handles. I came in for a complimentary consultation and we discussed my needs - in short- after 40 years and 2 kids my love handles had gotten a bit too big and my 6 pack abs were nowhere in sight ! We discussed all of my options - essentially Coolsculpting or a new procedure their Beverly Hills office provides called BODYTITE - They gave me the pros and cons of each choice and what I could realistically expect. I ended up choosing BODYTITE for my abdomen and love handles because it is minimally invasive, and it is performed in one setting. Also- it not only removes the fat but also tightens the skin ( I don't want a flat abdomen with saggy skin on the top) I am extremely happy with my results. I recommended BodyTite by Inmode at Dr Prokupek's office for amazing results and exceptional care."
- S.C. /
Google /
Jan 02, 2021
"Really wonderful experience here and my non-surgical results are mind boggling!! The procedure I had was called Morpheus and BodyTite by a company called InMode. LOVE technology! I feel and look 10-15 years younger and LOVE the staff! Beverly Hills ABS is my new go to from here on out. 5 stars ⭐️ ⭐️⭐️⭐️⭐️"
- B.H. /
Google /
Mar 20, 2021
Previous
Next
BodyTite gives the best results!
Compared to other body sculpting / contouring procedures such as CoolSculpting or traditional liposuction- the best results are seen with BodyTite. This is because it melts fat and tightens loose skin at the same time. CoolSculpting and liposuction cannot claim this.
BodyTite is minimally invasive - no cutting required.
No cutting means no operating room and no anesthesiologist. Most patients opt for this instead of more invasive procedures such as liposuction, facelift, or tummy tucks- all with similar outcomes.
BodyTite has minimal downtime.
There will be some swelling and bruising for a few days. The post procedure pain will be minimal and may last 2-3 days. You will be given pain medication before your procedure - a small amount of Percocet, a mild narcotic, and a high dose ibuprofen. You may not need either but it is available to you.
When you leave our office you will be in a compression garment to avoid excessive swelling and help your skin contract to its new contours. The compression garment must be worn 24 hours per day for 1 or 2 weeks depending on your procedure. After this time you need to wear the garment while sleeping for an additional 2 weeks. IF you do not do this- complications such as chronic fluid collections will occur.
BodyTite is not painful and we don't use general anesthesia.
There will be a bit of discomfort but not nearly as uncomfortable as other cosmetic surgeries. 2-3 days of high dose ibuprofen and Percocet may or may not be required. There is some anxiety associated with the procedure because your body will be manipulated while awake. We will give you medication similar to Valium or Xanax called HALCION prior to the procedure. This will lessen the anxiety. Because of this you will need a ride home.
BodyTite usually only requires one session.
Other facial and body contouring devices such as COOL-SCULPTING require multiple sessions at least 4 weeks apart and take up to 12 weeks to see results. Traditional liposuction has a much longer down time and swelling can last up to 6 months.
BodyTite is more affordable.
BodyTite is likely more affordable and longer lasting than other types of facial/body contouring procedures because there is no operating room or anesthesia costs associated with the cost of the procedure.
BodyTite gives you quicker results.
Results can be seen within 1 week post-procedure and will continue for up to 6 months.
Am I an Ideal Candidate for BodyTite?
You might be a candidate to get BodyTite if you want to get rid of stubborn pockets of fat and also improve the look of sagging, wrinkled skin. Many regions of the body may be treated with BodyTite, but some of the more common regions patients would like help with are the stomach, arms, chest, knees, and thighs. During your consultation, Dr. Prokupek will pay attention to your desired resdults before helping you decide if BodyTite is right for you.
What to Expect After BodyTite
You will need to rest for 5 – 10 days following your BodyTite procedure. A compression garment needs to be worn on the treated areas to encourage healing while also holding your new body contours. Some outcomes will be seen instantly, but final results will not be apparent until 3 – 6 months later when the inflammation and swelling subside. Even though the fat that's removed cannot grow back, the remaining fat cells may become bigger if you gain weight; therefore, it's crucial to maintain a healthy, stable weight following your BodyTite treatment.
How much does BodyTite cost?
The overall price of your BodyTite procedure will vary from one patient to another depending on the number of areas of the body being addressed. During your initial consultation, Dr. Prokupek can go over all of your goals and concerns in order to create a custom treatment plan that precisely addresses your needs. Once this plan is developed, we can go over all of your estimated costs.
Should I receive BodyTite or a surgical alternative?
BodyTite is an ideal nonsurgical option for men and women who wish to avoid the long recovery times, large surgical scars, and high costs associated with cosmetic surgery. Although BodyTite produces gorgeous results, traditional lift procedures, such as tummy tucks, arm lifts, and thigh lifts, are the most effective method for addressing excess skin. In addition, liposuction is often the best way to eliminate stubborn pockets of fat. During your assessment, we can discuss which option is right for you.
What is radiofrequency?
Radiofrequency (RF) is advanced energy that utilizes electrical currents in order to generate controlled heat. This thermal energy is then used to remove fat cells without disrupting the surrounding healthy tissue. It also helps to promote the natural production of collagen and elastin, which are necessary for tighter, healthier skin.
Is BodyTite safe?
Yes, as an FDA-approved treatment, BodyTite is a safe cosmetic procedure for both women and men. The procedure itself is often said to be virtually painless. In fact, most of our patients are able to return to light activities immediately after the treatment. More strenuous activities can usually be resumed within about 5 – 10 days of the treatment.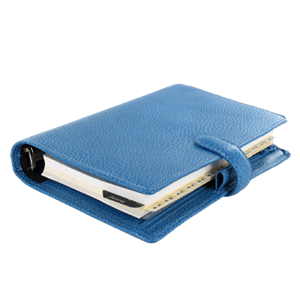 Get the benefits of body contouring and skin tightening in a single, simple BodyTite procedure by board-certified internist Dr. Prokupek. Minimize your surgery and downtime with advanced lipolysis to uncover your best body. Find out more about BodyTite treatments in your appointment at Aesthetic Body Solutions. Speak to our office in Beverly Hills, CA to schedule an appointment with Dr. Prokupek.
Check Out Our Blog